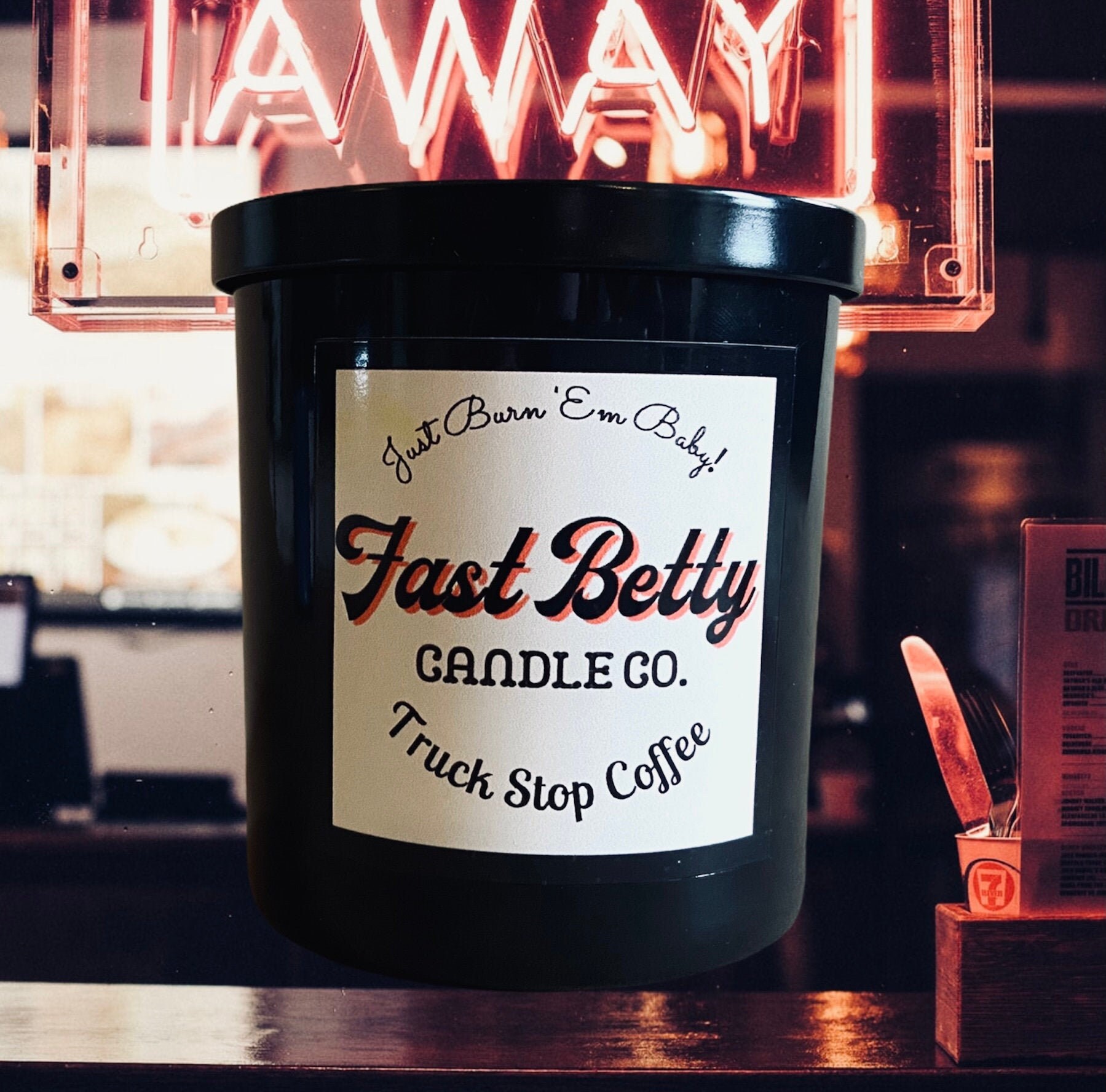 10oz TRUCK STOP COFFEE candle | Soy candle | scented candle | coffee | handmade | small batch | gift for her| kitchen candle
$15.95
Details
This is THE coffee lovers candle baby! Betty loves her coffee strong, like, high octane strong....in the morning, afternoon...all day. Let's face it, shes a busy lady and she needs to keep rolling down the road.

This candle is delicious, fresh roasted coffee, toasted hazelnut, cream, vanilla and even some maple thrown in to make it just right.

-Made from 100% soy wax that provides you with a clean, even burning, soot-free candle!

-Our wicks are eco friendly!

-All fragrance oils used are Phthalate free!

-made with love in small batches!